The DAISY and BEE Awards at UVA Health
UVA Health's Nursing Professional Governance Organization (NPGO) is proud to offer the DAISY and BEE Awards as a way to honor the compassion and care UVA team members provide their patients every day!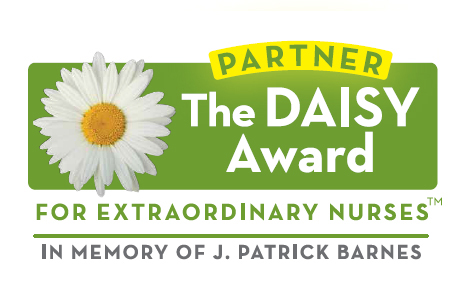 "DAISY" is an acronym for "Diseases Attacking the Immune System". The DAISY Award was established by The DAISY Foundation in memory of J. Patrick Barnes, who died at 33 of Idiopathic Thrombocytopenic Purpura (ITP), an auto-immune disease. The Barnes Family was awestruck by the clinical skills, caring and compassion of the nurses who cared for Patrick, so they created this national award to say thank you to nurses everywhere.
For more information on The DAISY Award, visit the DAISY Foundation website here.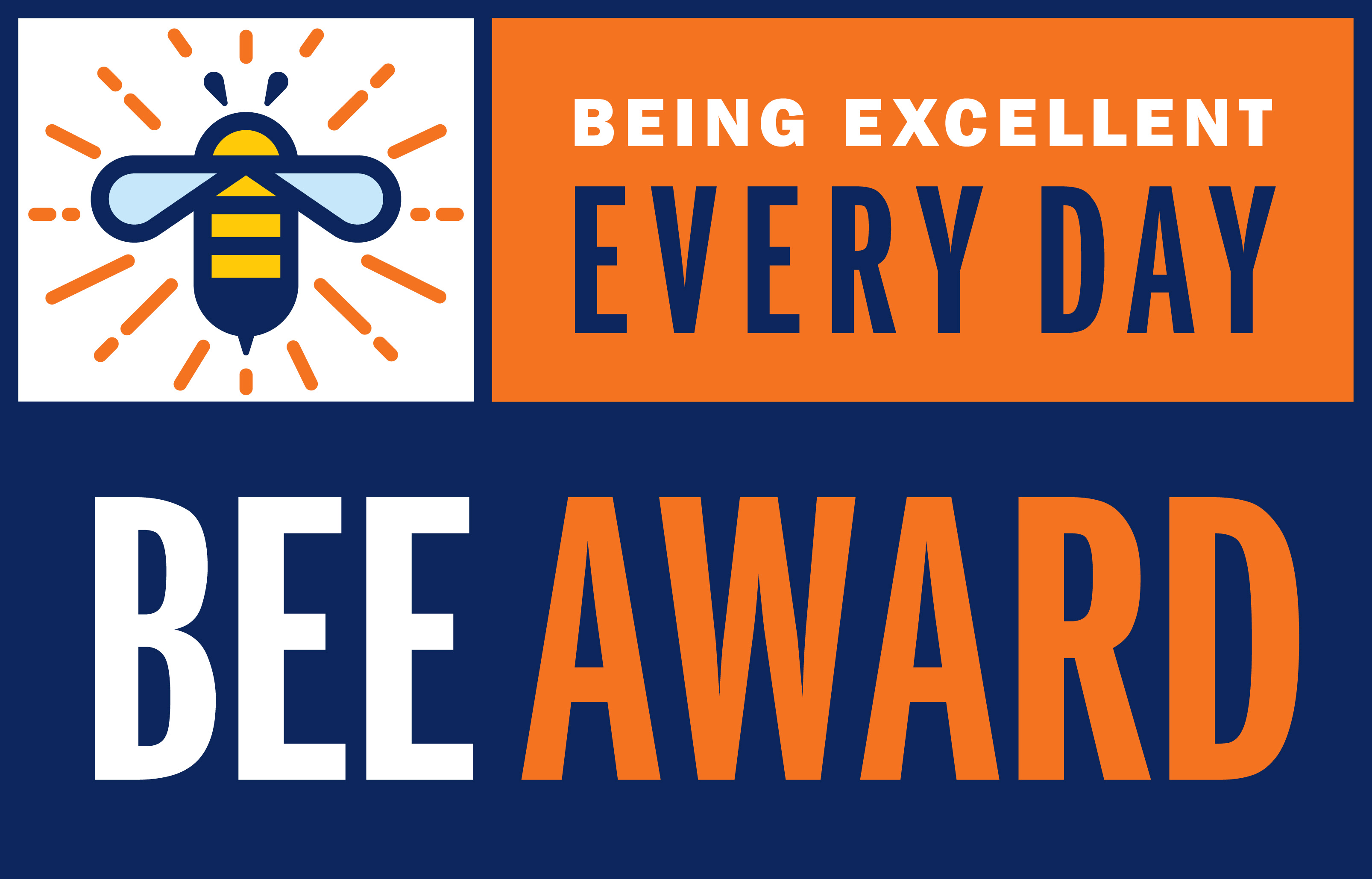 "BEE" is an acronym for "Being Excellent Everyday" and this award program was adopted by UVA Health in May 2022 to symbolize the relationship between nursing and other members of the care team - the same way bees and flowers depend on one another. This special program recognizes excellence among the clinical support team members who work alongside our nursing teams delivering expert, compassionate care.
---
Nominate a UVA Nurse or Care Team Member for a DAISY or BEE Award!
The DAISY Award Committee is proud to honor two nurses from UVA Health each month with a DAISY Award, as well as two care team members each month for a BEE Award.
Nominations may be submitted anytime by patients, patients' families, visitors, and fellow UVA team members.
Our DAISY Award is a nursing-specific award created to honor extraordinary nursing care, and is presented by our Chief Nursing Officer and DAISY Committee Chair as a surprise celebration on the recipient's unit. Award recipients will receive a framed certificate, a DAISY Honoree pin, and a "Healer's Touch" sculpture, along with a copy of their nomination(s).
The BEE Award mimics our DAISY Award in that each recipient also receives a surprise celebration in their practice area, presented by their area leader. Award recipients will receive a framed certificate, a BEE Honoree pin, and a honeycomb sculpture, along with a copy of their nomination(s).
Nominees who meet eligibility criteria but are not chosen for the award will still receive unit-level recognition, as well as a nominee packet that includes a copy of their nomination(s), a nominee pin, and signed letter from a Chief level executive leader.
---------------------------
DAISY Award Committee Leadership:
Program Coordinator: Ashley Noguera
2023 Committee Chair: Seth McElroy, MSN, RN, CNL, CNOR
2023 Committee Vice Chair: Leanne Davis, MSN, RN, CPAN
If you have any questions about the DAISY or BEE Awards, please email Ashley Noguera at avh4x@uvahealth.org or call 434-243-3280.
If you wish to mail in a written nomination, print this form, and send to:
Ashley Noguera
PO Box #800135
Charlottesville, VA 22908 Printable nomination form is also available in Spanish
here
.
---
Congratulations to our
UVA DAISY Award Recipients!
*Previous recipients from 2015-2022 can be found here.
January 2023:
Congratulations to our
UVA BEE Award Recipients!
September 2022:
Mary Carpenter, Admin Assistant, NNICU
Mary Cook, Patient Care Tech, 6 North
October 2022:
Whitney Mallory, Clinical Social Worker, Social Work
November 2022:
Brooklyn Mcgrew, Patient Care Tech, Staffing Resource Office
Jackie Turner, Patient Care Tech, Kidney Center
December 2022:
Linda Montalto, Patient Care Tech, 4 Central Organ Transplant
TBD
January 2023:
Sydney Guckert, Certified Nurse Asst, Medical ICU
TBD